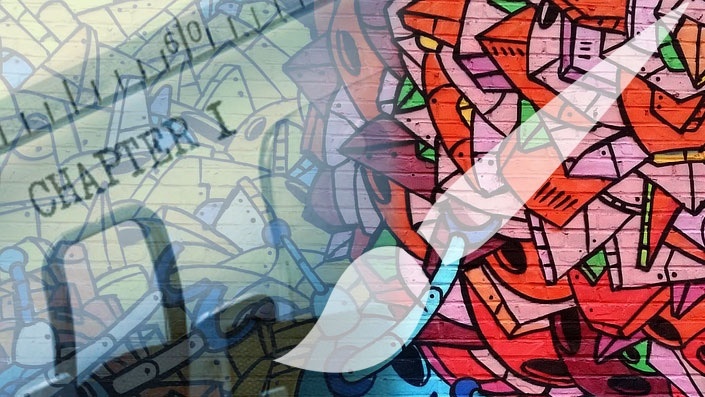 A New Look at Overcoming Creative Anxiety
Creativity is the word we use for our desire to make use of our inner resources, employ our imagination, knit together our thoughts and our feelings into beautiful things like songs, quilts, or novels, and feel like the hero of our own story. It is the way that we manifest our potential, make use of our intelligence, and embrace what we love. When we create, we feel whole, useful, and devoted. Unfortunately, we often also feel anxious as we create or contemplate creating.
Have you been creating less often than you would like? Are you avoiding your creative work altogether? Anxiety may be the culprit! It is the number one problem that creative people face—and yet few know about it. Anxiety regularly stops creative people in their tracks and makes their experience of creating more painful than pleasurable. It blocks would-be creative people entirely, preventing them from realizing their dreams.
Create regularly and deeply
Anxiety is a natural feature of the human condition, and is much more prevalent than most people realize. If you procrastinate, resist getting to your work or marketing your work, have trouble deciding which creative project to tackle, or find completing work hard — that's anxiety. It's everywhere in the creative process, and now you can learn what to do about it! This course identifies many of the sources of anxiety in a creative person's life, and provides you with a mastery menu of strategies and techniques to manage that anxiety, to help you create regularly and deeply.
You will learn:
How to start and complete your creative projects without experiencing disabling anxiety
How little-known anxiety management techniques can help enormously
How successful artists cope with their anxiety
What NOT to do to deal with creative anxiety
Why mastering anxiety is the key to a rich creative life
In order to create, and to deal with all the anxiety that comes with creating, you must acknowledge and accept that it is part of the process, and learn anxiety management skills so that you can handle it when it arises, and get on with your creating. The more you understand the sources of anxiety, and build your anxiety management skills, the better you'll be able to deal with the rigors of the creative process and the realities of the creative life.
What others are saying
"I've already noticed my anxiety levels about writing are decreasing which is a major breakthrough. Eric Maisel really knows what the blocks are to being creative and the course is helping me dismantle them. I love the stories too, they are such a good way to get a point across and I can see myself in them." - Carol
"Eric Maisel provides encouragement and advice and helps you work through your anxiety with courage and discipline." - Jessica
"I have found Maisel to be especially helpful with dealing with the frustrations and struggles involved in working on creativity. He is a thoughtful guide." - Debbie
"Great concepts to help artists of all types get through the creative process successfully. I would recommend to other creative types for sure." - Brandon
"Maisel is a wonderful source of information and inspiration." - Goldie
"Eric Maisel has truly made a study of the artistic personality, and the mental dilemmas that face artists." - Nicoletta
"If you want to be creative, but are stuck, over-whelmed, feeling sorry for yourself at times, sometimes depressed, or just need a kick up the back side to get you out in the studio, this is your man! His advice is practical, clear, organized, applicable, positive, healing, and uplifting" - Noel
"I wish I would have had these tools 20 years ago. Very inspiring." - Randy
"I have read many of Eric Maisel's books and I admire his desire to help those who want to create." - Tim
"Eric Maisel's forthright naming of anxiety as the problem that blocks creators, and his equally forthright, but humorous and gentle, admonishments to identify it and work anyway have been so helpful for me as to be life-changing." - Ileana
This class is called "Overcoming Creative Anxiety" on dailyom.com

Your Instructor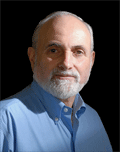 ABOUT ERIC MAISEL
Eric Maisel is the author of 50+ books. His recent books include Why Smart Teens Hurt, Redesign Your Mind, and The Power of Daily Practice. Among his other books are Coaching the Artist Within, Fearless Creating, Rethinking Depression, and The Van Gogh Blues. Dr. Maisel writes the "Rethinking Mental Health" blog for Psychology Today, with 3,000,000 + views, and is the creator and lead editor for the Ethics International Press Critical Psychology and Critical Psychiatry Series. A retired family therapist and active creativity coach, Dr. Maisel's forthcoming books include The Coach's Way (New World Library) and Deconstructing ADHD (Ethics International Press). Dr. Maisel provides workshops, webinars and keynotes nationally and internationally, trains creativity coaches, and facilitates support groups for writers. You can visit him at http://www.ericmaisel.com and contact him at [email protected]
Frequently Asked Questions
When does the course start and finish?
The course starts now and never ends! It is a completely self-paced online course - you decide when you start and when you finish.
How long do I have access to the course?
How does lifetime access sound? After enrolling, you have unlimited access to this course for as long as you like - across any and all devices you own.
What if I am unhappy with the course?
We would never want you to be unhappy! If you are unsatisfied with your purchase, contact us in the first 30 days and we will give you a full refund.